ABOUT COURTNEY HOWELL FREEMAN
COURTNEY HOWELL FREEMAN HAS HANDLED ADOPTIONS FOR YEARS, FOCUSING HER PRACTICE ON REPRESENTING ADOPTIVE PARENTS THROUGHOUT THE ENTIRE PROCESS OF INCREASING THEIR FAMILY.
COURTNEY HAS HANDLED PRIVATE ADOPTIONS, AGENCY, RELATIVE, FOSTER, INTERSTATE, INTRASTATE, ICWA MATTERS, AND FOREIGN BIRTH READOPTIONS.
AS A GUARDIAN AD LITEM FOR CHILDREN IN THE FAMILY COURT SYSTEM, COURTNEY HAS REPRESENTED CHILDREN FOR 15 YEARS IN DEPENDENCY, NEGLECT, AND ABUSE CASES, AS WELL AS PRIVATE CUSTODY AND DIVORCE CASES. THIS GIVES HER A UNIQUE PERSPECTIVE IN FOCUSING ON THE CHILD AND THE CHILD'S BEST INTEREST IN THIS PROCESS.
COURTNEY HAS SPENT 18 OUT OF HER 21 YEARS OF LEGAL PRACTICE IN FAMILY LAW EXCLUSIVELY.
SHE IS A PARTNER AT HOWELL & KIDD ATTORNEYS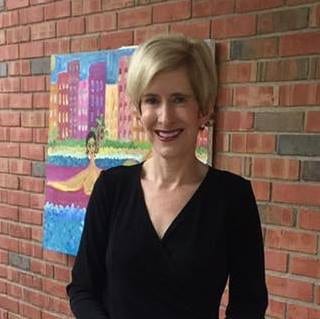 Courtney Howell Freeman – CV
Courtney grew up in Louisville and graduated from Kentucky Country Day School. She earned her Bachelor of Science degree at the School of Foreign Service from Georgetown University and her Juris Doctor from the Brandeis School of Law at the University of Louisville. During law school, she served as Notes Editor for the Journal of Family Law (Law Review), on the Journal of Law and Education, and on the Moot Court Board.
Courtney learned her legal skills under some of the country's top attorneys at Arnold & Porter and Fulbright & Jaworski in Washington, D.C., and then at Barnett & Alagia, Alagia, Day, Marshall, Mintmire & Chauvin as well as Woodward, Hobson & Fulton in Louisville.
She started her career doing insurance defense with John M. Bush at the Bush Law Office and opened her legal practice with her brother in the fall of 2001.
Courtney concentrates her practice primarily in the areas of adoption, family law, and probate. Courtney is a Guardian Ad Litem in private custody and divorce cases and represents abused and neglected children weekly on the dependency, neglect, and abuse docket in Jefferson Family Court Division Ten.
She has served on the Boards of Junior League of Louisville, Kentucky Country Day School, and the Shelby County Humane Society, where she still serves as legal counsel. Courtney is active with the Fillies, Inc., an organization that does volunteer work surrounding the Derby Festival. Courtney has done a great deal of work representing domestic violence victims pro bono through the Legal Aid Society and Center for Women and Families. She has also been involved with Greater Louisville Outstanding Women (GLOW) & The Brandeis Inn of Court.